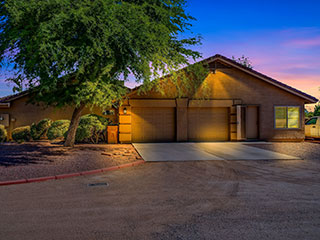 A malfunctioning garage door can be a major hassle at the best of times. However, a slow or noisy door may not just be an inconvenience; it can also be a warning sign of a developing hazard. There is no need to stress though - our skilled technicians can give you peace of mind. From emergency repairs to on-site safety assessments, we are here to help. When you're in need of quality service providers in Georgia, you know who to call!
Safety First – Always
A mechanism as powerful as a garage door needs professional attention. Even though your existing garage door may still be functioning, this doesn't mean that it doesn't pose a future threat to your family. Nuts and bolts are as important as springs, safety sensors and tracks - this is why our team gives the same attention to all components. Our high standards remain constant, regardless of how big or small the task may be.
We're Ready When You Are!
Dealing with a broken door can be a challenge. Broken cables and springs or misaligned tracks may well prevent your door from functioning properly. They're also all issues that could interrupt your day by making you late for work, cause an accident, or make your garage vulnerable to unwelcome visitors. For our skilled technicians, it's nothing we can't handle! With over a decade of experience, we can diagnose the issue and get your door up and running smoothly again.
Help When You Need It
Next time you identify a problem with your system, remember, our skilled team of technicians is just one call away! Whatever your needs, from repair work to replacement and maintenance, we provide a first class service in your area. For further assistance, contact Garage Door Repair Lilburn, today!
High Quality At Affordable Prices!

Wallet-Friendly & Reliable Services

First Class Friendly Technicians

Emergency Service Call-Out

Satisfaction Every Time